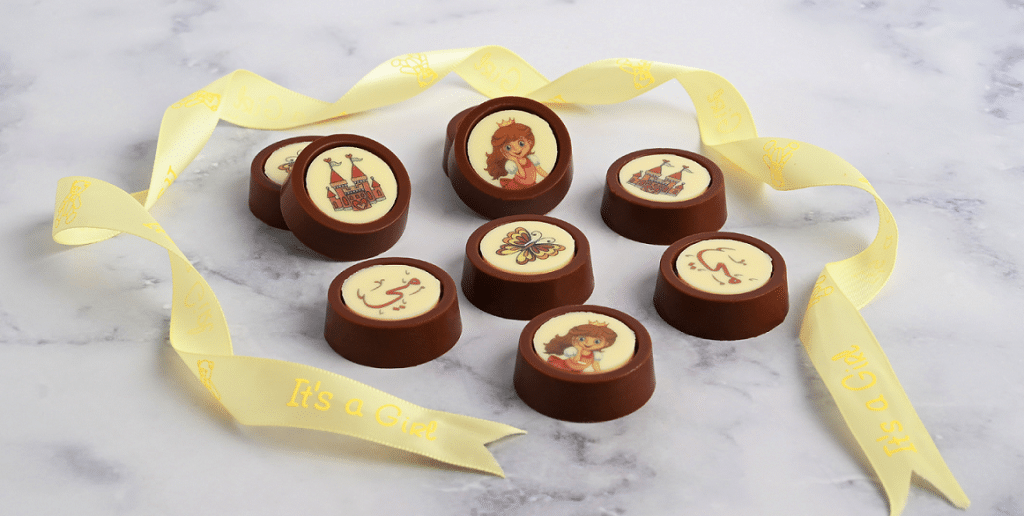 Indulge in the exquisite taste of our premium mini chocolates, now with a touch of your own style. Whether it's your company logo, Name, a special theme, or a personalized message, we bring your vision to life on every delightful piece.
🎉 Special Rate Alert: For a limited time, enjoy our tailored mini chocolates at an unbeatable price! Treat yourself or surprise your loved ones with a unique blend of taste and creativity.
Why choose Choco-Prints Mini Chocolates?
✨ Unmatched Quality: We use only the finest ingredients from Belcolade Milk & White Chocolate for a rich, melt-in-your-mouth experience.
🎁 Thoughtful Gifting: Create memorable moments with customized treats for events, celebrations, and more.
🚀 Express Your Brand: Elevate your business with logo-printed chocolates that leave a lasting impression.
💕 Heartfelt Gestures: Show your appreciation with personalized chocolates that speak volumes.
Don't miss out on this exclusive offer to savor sweetness and style in every bite. Order your Choco-Prints Mini Chocolates today by visiting our website or contacting us at our Branches Elevate the ordinary, indulge in the extraordinary! 🌟🍬